0
(No Ratings Yet)
Loading...
Stream in HD
Download in HD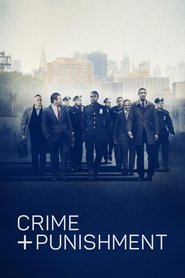 Crime + Punishment
Over four years of unprecedented access, the story of a brave group of black and Latino whistleblower cops and one unrelenting private investigator who, amidst a landmark lawsuit, risk everything to expose illegal quota practices and their impact on young minorities.
Duration: 112 min
Quality: HD
Release: 2018
HD
Momentum Generation
Momentum Generation
HD
In the 1990s, a motley band of teen surfers from the north shore of Oahu brought professional surfing to new heights. But as their stars rose, the competition threatened to…
HD
XY Chelsea
XY Chelsea
HD
The historic story of whistleblower Chelsea Manning. Shot over two years and featuring exclusive interviews and behind-the-scenes verité with Manning, the film picks up on the momentous day in May…
HD
Armstrong
Armstrong
HD
Dramatic, moving and deeply human, ARMSTRONG offers the definitive life story of Neil Armstrong: from his childhood in Ohio to his first steps on the Moon, and beyond.
HD
Never-Ending Man: Hayao Miyazaki
Never-Ending Man: Hayao Miyazaki
HD
3 years ago, the Academy Award-winning animated film director Hayao Miyazaki shocked the world when he announced his retirement at age 72. But his creative impulse never faded. After meeting…
HD
Neo Yokio: Pink Christmas
Neo Yokio: Pink Christmas
HD
Kaz is battling against fellow bachelor (and nemesis) Archangelo not just for the top spot on the coveted Bachelor Board, but also in a battle of Secret Santas.
HD
2040 (2019)
2040 (2019)
HD
A three year self-described labour of love, 2040 takes the form of a visual letter from the filmmaker to his four-year-old daughter Velvet, showing her what the year 2040 could…
HD
Aziz Ansari: Right Now
Aziz Ansari: Right Now
HD
In a comedy special directed by Spike Jonze, Aziz Ansari shares deep personal insights and hilarious takes on wokeness, family and the social climate.
HD
The Cold Blue
The Cold Blue
HD
In 1943, legendary Hollywood director William Wyler crafted Memphis Belle, a celebrated tribute to the titular WWII bomber. Using footage shot by Wyler from the National Archives, director Erik Nelson…
HD
Last Glimpse
Last Glimpse
HD
Welcome to a LAST GLIMPSE of "Modern Atlantis." Due to rising sea levels, the Maldives and its culture is on the brink. In this travel show with purpose, we meet…
HD
Cries from Syria
Cries from Syria
HD
An attempt to re-contextualize the European migrant crisis and ongoing hostilities in Syria, through eyewitness and participant testimony. Children and parents recount the revolution, civil war, air strikes, atrocities and…
HD
Jawline
Jawline
HD
Sixteen-year-old Austyn Tester, a rising star in the world of digital celebrities, builds his following on wide-eyed optimism and teen girl adoration as he tries to escape a dead-end life…
HD
Three Identical Strangers
Three Identical Strangers
HD
New York, 1980: three complete strangers accidentally discover that they're identical triplets, separated at birth. The 19-year-olds' joyous reunion catapults them to international fame, but also unlocks an extraordinary and…