0
(No Ratings Yet)
Loading...
Stream in HD
Download in HD
D-Railed
Passengers on a train that crashes into a river must decide whether to risk waiting for help in the wreckage or take their chances in the murky depths below.
Duration: 90 min
Quality: HD
Release: 2018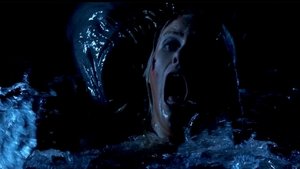 HD
Hacker's Game Redux
Hacker's Game Redux
HD
Soyan is a computer prodigy that works for a company he previously hacked. This online security firm runs covert activities for high-profile clients around the world. Loise is a cyber-detective…
HD
Death Kiss
Death Kiss
HD
A vigilante with a mysterious past becomes a one-man army in a crime-infested town as he takes the law into his own hands, at the same time protecting a young…
Cucuy: The Boogeyman
Cucuy: The Boogeyman
When children start disappearing, a rebellious teen under house arrest starts to suspect that a legendary evil, a boogeyman known as the Cucuy, might be responsible.
HD
Titanic
Titanic
HD
84 years later, a 101-year-old woman named Rose DeWitt Bukater tells the story to her granddaughter Lizzy Calvert, Brock Lovett, Lewis Bodine, Bobby Buell and Anatoly Mikailavich on the Keldysh…
HD
The Girl in the Spider's Web
The Girl in the Spider's Web
HD
Lisbeth Salander and Mikael Blomkvist find themselves caught in a web of spies, cyber-criminals and corrupt government officials – both in Sweden and in the United States – whom are…
HD
Soul to Keep
Soul to Keep
HD
Siblings invite their friends to their inherited yet abandoned farmhouse only to become victims of a demonic ritual.
HD
Cam
Cam
HD
A young camgirl discovers that she's inexplicably been replaced on her site with an exact replica of herself.
HD
Betrayed
Betrayed
HD
In an effort to control the city the Mayor opens the doors to the Russian Mob. It is not long until he realizes they aren't going to follow his rules….
HD
A Hard Day
A Hard Day
HD
On the way to his mother's funeral, a detective accidentally hits a person with his car. He takes the body with him and puts it into his mother's coffin. The…
HD
Ruben Brandt, Collector
Ruben Brandt, Collector
HD
Psychotherapist Ruben Brandt becomes the most wanted criminal in the world when he and four of his patients steal paintings from the world's most renowned museums and art collections.
HD
Incredible Violence
Incredible Violence
HD
This debut feature from Newfoundland's G. Patrick Condon (Infanticide, Audition) is an inspired, meta take on the classic "cabin in the woods" horror trope. After squandering the money lent to…
HD
Look Away
Look Away
HD
A timid and reclusive 18-year-old high school student is alienated by her parents and ruthlessly rejected by her peers. Desperate and isolated, she confides in her own reflection — and…