0
(No Ratings Yet)
Loading...
Stream in HD
Download in HD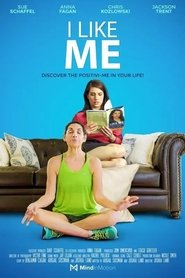 I Like Me
In the midst of family tensions, an egocentric free spirit who hits rock bottom finds unexpected success as a self-empowerment guru after publishing a self-help book.
Duration: 90 min
Quality: HD
Release: 2018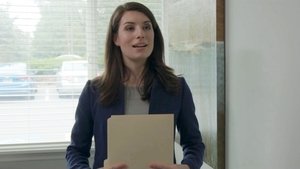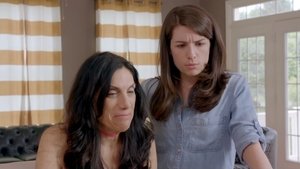 HD
Lez Bomb
Lez Bomb
HD
A still closeted young woman brings her girlfriend home for Thanksgiving, only to have her coming out efforts thwarted by the unexpected arrival of her male roommate.
HD
Hot Young Bloods
Hot Young Bloods
HD
A comedy romance movie about the last generation of youths and their passionate romance based in Hongseong, Chungcheong Namdo in the 1980s.
HD
Norm of the North: Keys to the Kingdom
Norm of the North: Keys to the Kingdom
HD
Norm and his oldest son travel back to New York to receive the key to the city.
HD
Under the Silver Lake
Under the Silver Lake
HD
Young and disenchanted Sam meets a mysterious and beautiful woman who's swimming in his building's pool one night. When she suddenly vanishes the next morning, Sam embarks on a surreal…
HD
Despite Everything
Despite Everything
HD
Sara, Lucía, Sofía and Claudia are sisters, 4 modern women with very different personalities, who come together at their mother's funeral, after which they discover the man they've all called…
HD
Killer High
Killer High
HD
Sabrina's perfectly planned high school reunion goes south when a monster keeps killing all the guests in this horror-comedy.
HD
The Hard Way
The Hard Way
HD
Seeking to raise his credibility as an actor and to land a role as a tough cop on a new show, Hollywood action star Nick Lang works a deal with…
HD
The Package
The Package
HD
When a group of teenagers goes on a spring break camping trip, an unfortunate accident sets off a race to save their friend's most prized possession.
HD
Iliza Shlesinger: War Paint
Iliza Shlesinger: War Paint
HD
Her innocent appearance is just a cover for Last Comic Standing winner Iliza Shlesinger's acerbic, stream-of-conscious comedy that she unleashes on an unsuspecting audience in her hometown of Dallas in…
HD
Lost & Found
Lost & Found
HD
'Lost and Found' is a film with 7 interconnecting stories set in and around a lost and found office of an Irish train station.
HD
Show Dogs
Show Dogs
HD
Max, a macho, solitary Rottweiler police dog is ordered to go undercover as a primped show dog in a prestigious Dog Show, along with his human partner, to avert a…
HD
Swing Girls
Swing Girls
HD
A tale of delinquent and lazy school girls. In their efforts to cut remedial summer math class, they end up poisoning and replacing the schools brass band.