0
(No Ratings Yet)
Loading...
Stream in HD
Download in HD
Skate Kitchen
Camille's life as a lonely suburban teenager changes dramatically when she befriends a group of girl skateboarders. As she journeys deeper into this raw New York City subculture, she begins to understand the true meaning of friendship as well as her inner self.
Duration: 106 min
Quality: HD
Release: 2018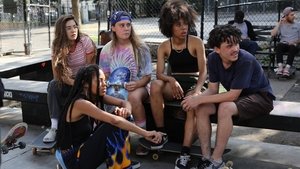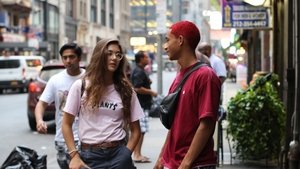 HD
Furious 7
Furious 7
HD
Deckard Shaw seeks revenge against Dominic Toretto and his family for his comatose brother.
HD
Bird Box
Bird Box
HD
A woman and a pair of children are blindfolded and make their way through a post-apocalyptic setting along a river.
HD
Possum
Possum
HD
A disgraced children's puppeteer returns to his childhood home and is forced to confront his wicked stepfather and the secrets that have tortured him his entire life.
HD
Trauma
Trauma
HD
Four friends visit a rural locality of Chile, are brutally attacked by a man and his son. After not finding help in the town, they decide to confront these men…
HD
The Marine 6: Close Quarters
The Marine 6: Close Quarters
HD
Jake Carter and another former Marine, Luke Trapper, join forces to rescue a kidnapped girl from a gang of international criminals.
HD
Dynamite Graffiti
Dynamite Graffiti
HD
When Suei was little, his mother had an affair with a young man who lived next door. Suei's mother and the young man killed themselves by using dynamite. After Suei…
HD
Bodied
Bodied
HD
A progressive graduate student finds success and sparks outrage when his interest in battle rap as a thesis subject becomes a competitive obsession.
HD
Dirty Computer
Dirty Computer
HD
The story of a young woman named Jane 57821, who is living in a totalitarian near-future society where citizens are referred to as 'computers.' 'Dirty Computer' explores humanity and what…
HD
No Pay, Nudity
No Pay, Nudity
HD
Aging actor Lester Rosenthal (Gabriel Byrne), who has lost his way with his career, with his family, and with his friends (Nathan Lane, Frances Conroy, & Boyd Gaines) finds out…
HD
The Man Who Killed Hitler and Then the Bigfoot
The Man Who Killed Hitler and Then the Bigfoot
HD
A legendary American war veteran is recruited to hunt a mythical creature.
HD
Hedgehog
Hedgehog
HD
The daughter of a late comic is forced to confront her fears of performing.
HD
The Tree
The Tree
HD
Inspired by an actual friendship between the director's mother and his mother's best friend, 'The Tree' is a poignant, heart-warming story about an 88 year-old widow (Dorothy Thorp) who takes…